News

ISK® Fellows Operate in Guatemala

Date Published: 10.01.2011
From September 23 to September 30, 2011, two ISK fellows, Dr. Jennifer Cook and Dr. Jeff Keen went to Guatemala, as part of a Women Orthopaedist Global Outreach (WOGO) and "Operation Walk" joint effort, to operate on 44 patients, implanting a total of 56 total knee replacements.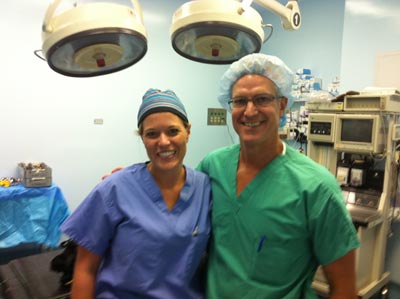 Dr. Jennifer Cook writes:
We had an amazing experience! We completely revitalized an elementary school by installing a new computer lab with 23 computers, repainted the walls and did murals, installed basketball hoops and soccer goals, and gave each of the 400 students a brand new pair of shoes!
We did 56 TKR in 42 patients in 3.5 day. All the patients are doing great so far and most were discharged by the time we left.
We are planning for Peru in October 2012!
Dr. Jeff Keen writes:
Had a great experience. I highly recommend it for future fellows. We did 56 knees in 44 patients in 3.5 days. Jen and I did 17 of those. Mainly bilaterals.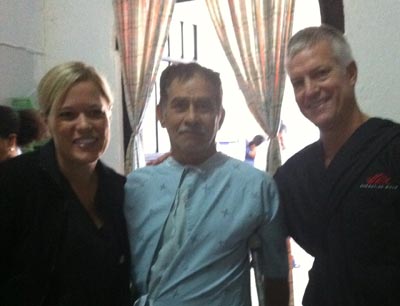 To read more about WOGO – Women Orthopaedist Global Outreach, go here:
http://wogo.org/html/about_wogo.html
To read more about "Operation Walk", go here:
http://www.operationwalk.org/
For more about the WOGO / "Operation Walk" partnership, go here:
http://wogo.org/html/about_wogo.html#WALK