News

Dr. Reish Completes the First N8TIVE ACL Reconstruction in New York

Date Published: 11.10.2014
Dr. Timothy Reish recently completed the first N8TIVE ACL Reconstruction surgical technique in New York. The Anterior Cruciate Ligament (ACL) is a primary ligament found in the knee. When a patient tears their ACL, they often experience excessive femoral movement and lack of rotational control often described by patients as an unstable knee. The goal of ACL Reconstruction surgery is to restore the torn, native ligament. First, bone holes are created in the femur and tibia, and then a substitute graft is secured within the bone tunnels using implants. Current techniques are trending towards anatomic location and orientation of the grafts to give patients the best opportunity for a return to prior injury function. Current ACL reconstruction techniques either compromise an anatomic repair or involve complicated, expensive, technically challenging, and time consuming techniques.
N8TIVE ACL Reconstruction System
The N8TIVE ACL System is designed to help a surgeon create a highly anatomic ACL Reconstruction. It helps a surgeon to restore the size, shape, and location of the native femoral and tibial ACL insertion points. In addition, the implants are designed to help re-establish the location and orientation of the AM and PL bundles.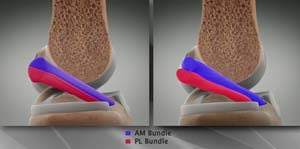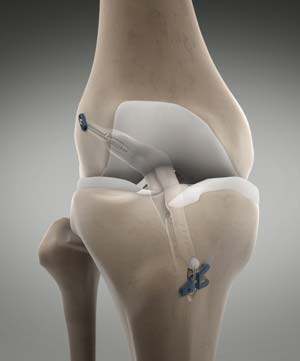 The N8TIVE ACL System offers a reconstruction that fixes the substitute graft in the bone utilizing multiple fixation types. Leveraging the strengths of each type of fixation, the final ACL repair creates a stable construct that resists implant pullout and migration.

For more information about ACL Reconstruction or the N8TIVE ACL Reconstruction System please contact Timothy Reish's office at (646) 293-7505.