William J. Long, MD, FRCSC is a board certified specialist in hip and knee reconstruction. Following residency he completed two fellowships: the first in primary and revision joint replacement of the hip and knee at the Mayo Clinic in Rochester, Minnesota; the second in knee surgery and sports medicine at the Insall Scott Kelly Institute in New York, where he is now a Director and Chief of Research. He is an Associate Clinical Professor of Orthopaedics at NYU and is a reviewer for the Journal of Arthroplasty.
His subspecialty interests include less invasive hip and knee joint replacement, unicompartmental knee replacement, and sports medicine with rapid rehabilitation. He lectures, and publishes extensively on hip and knee topics at both the national and international level, having given over 30 talks in the last 2 years alone. He has authored more than 35 chapters, articles, and peer reviewed publications. He is the editor of a textbook on complex revision joint replacement
Dr. Long was voted among the top 22 knee surgeons in North America by Orthopedics This Week. Click for article.
Recent Publications by Dr. Long:
Total Knee Replacement in Young Active Patients
Best Infiltration Practices
Techniques in Revision Hip and Knee Arthroplasty
online at
New York City Office:
260 East 66th Street, 1st Floor
New York, NY 10065
btw. 2nd & 3rd Avenue
(646) 293-7515
Directions
Long Island Office:
2200 Northern Blvd., Suite 121
East Hills, NY 11548
(516) 705-3215
Directions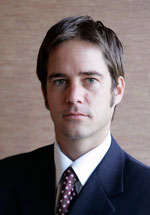 Dr. Long is Course Director for the 2017 ICJR Transatlantic Orthopedic Conference.
Dr. Long is one of the ICJR Top Knee Surgeons in North America.
Dr. Long performs outpatient total joint replcements